Better Furnishing
Jump to navigation
Jump to search

"Advanced furniture making techniques for Dining Tables, Chests, and Wardrobes.
Change your appearance at the Wardrobe and store your knick-knacks."
Quest Information
Quests Required to Unlock This Quest

Type of Quest
Research Branch
Items Unlocked

 Schematic: Better Furnishing
Quest Steps
Step 1
Start by gathering resources to craft a large chest. You can craft Metal Parts in a Furnace or Smithy.
• Obtain 8x Plank (0/8)
• Obtain 4x Metal Parts (0/4)
Step 2
Large chest are great additions to your furniture because they can hold quite a few items of multiple types at the same time. This gives you a place to store all of your odds & ends.
Craft or gather a Large Chest
• Place 1x Large Chest (0/1)
Step 3
Next you'll want to craft a Wardrobe. Gather the needed resources.
• Obtain 8x Plank (0/8)
• Obtain 8x Metal Parts (0/8)
Step 4
You never know when you'll want to change your outfit or give yourself a complete makeover. Having a wardrobe around means you can change your appearance whenever you want to.
Craft or gather a Wardrobe
• Place 1x Wardrobe (0/1)
Step 5
Give the wardrobe a try. Press "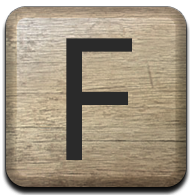 " while the wardrobe is highlighted. Try changing the color of your clothes.
Change color of clothes at wardrobe.