Keen:Communities
Jump to navigation
Jump to search

OFFICIAL CONTENT NOTICE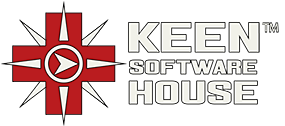 OFFICIAL CONTENT
This article contains official content from or verified by the developers at Keen Software House. This information is intended to be accurate at the time it is posted, but may become obsolete over time. If you find errors in this article please describe the errors in the
Discussion
Page.

Medieval Engineers is about its community! Here you can find some of the Medieval Engineers communities and fan pages.
If you'd like to submit your community to this page or if you need any permission/assets/info in order to create a community, please send us an email at info@keenswh.com, including information about your page.
Note: Some communities that are included on this page may be or become inactive after some period of time. We are sorry but they are not managed by our team.
COMMUNITIES, FAN PAGES AND WIKIS
Russian Group on vk.com: http://vk.com/medievalengineers

​Medieval Engineers Official Wiki: http://medievalengineerswiki.com/
​Medieval Engineers Un-Official Wiki: http://medievalengineers.gamepedia.com/Medieval_Engineers_Wiki

(Please send us your fan pages so we can add you here)