Category:Official Top Level Category
Jump to navigation
Jump to search

OFFICIAL CONTENT NOTICE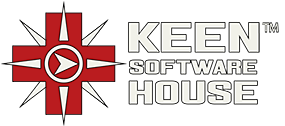 OFFICIAL CONTENT
This article contains official content from or verified by the developers at Keen Software House. This information is intended to be accurate at the time it is posted, but may become obsolete over time. If you find errors in this article please describe the errors in the
Discussion
Page.

This category is at the top of the official category organizational tree. All official content should be contained in this category or its sub-categories.
Subcategories
This category has the following 3 subcategories, out of 3 total.
Pages in category "Official Top Level Category"
The following 4 pages are in this category, out of 4 total.