Category:Keen Modding Guides
Jump to navigation
Jump to search

OFFICIAL CONTENT NOTICE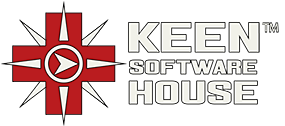 OFFICIAL CONTENT
This article contains official content from or verified by the developers at Keen Software House. This information is intended to be accurate at the time it is posted, but may become obsolete over time. If you find errors in this article please describe the errors in the
Discussion
Page.

The modding guides in this category are intended to describe modding many items and systems in the game. It is not a comprehensive collection as the development team usually creates guides when a new moddable feature is introduced or when an older feature is replaced. Due to the on-going development of Medieval Engineers these guides will often become obsolete as code is refactored. We will try to update them from time to time during development.
Report errors, make suggestions, and ask questions on the appropriate discussion pages. Say hello or converse with the community in our Discord server - link on the left.
Pages in category "Keen Modding Guides"
The following 30 pages are in this category, out of 30 total.