Taxes
Jump to navigation
Jump to search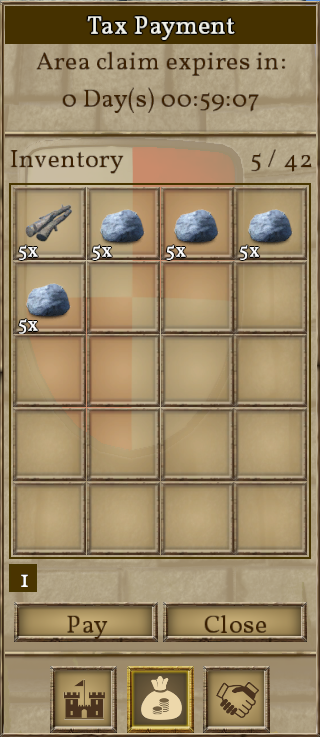 Taxes are required to maintain claimed areas. They can be paid by sacrificing items to the Claim Block or Wooden Claim Block for an area. See Regions and Areas for information about claiming areas.

When initially constructed, a claim block will provide one hour of protection for an area. You must add items to its inventory in order to increase the protection time; you may back pay your taxes for up to seven real days. This is a comprehensive table of item-to-time ratios for claim blocks when paying taxes.
*In above table, time is in real-life minutes for sortability.